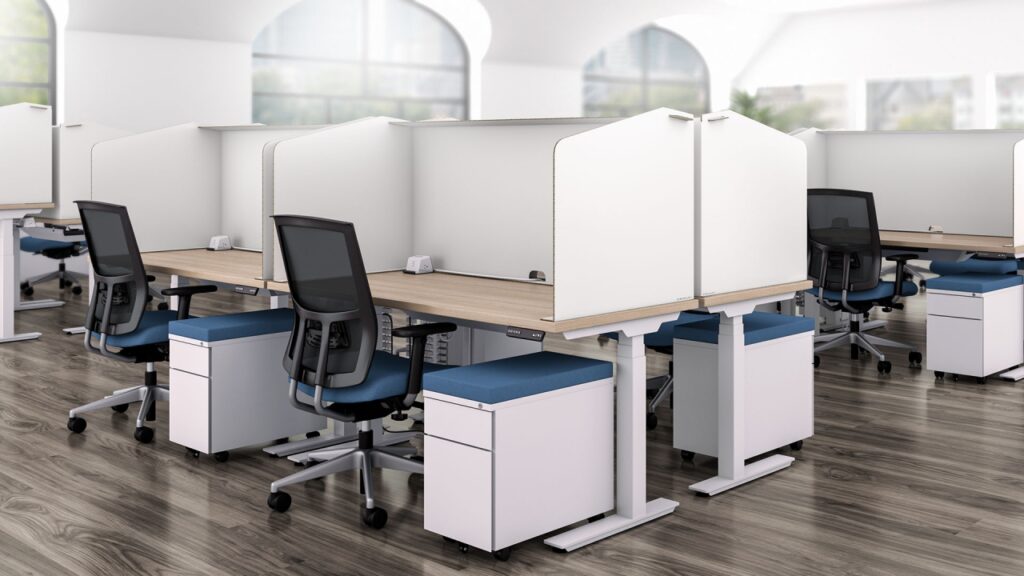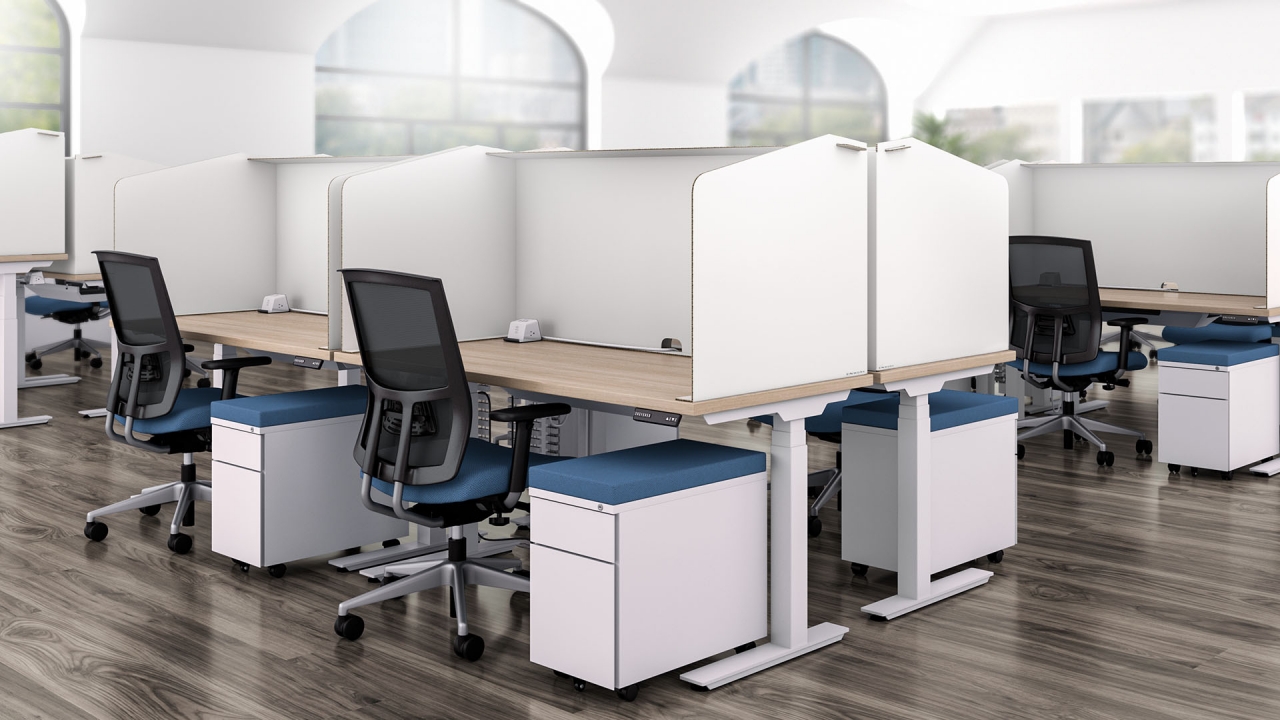 The COVID-19 pandemic has completely changed the world as we know it. Workplaces are slowly reopening, and the safety of the users is the number one concern.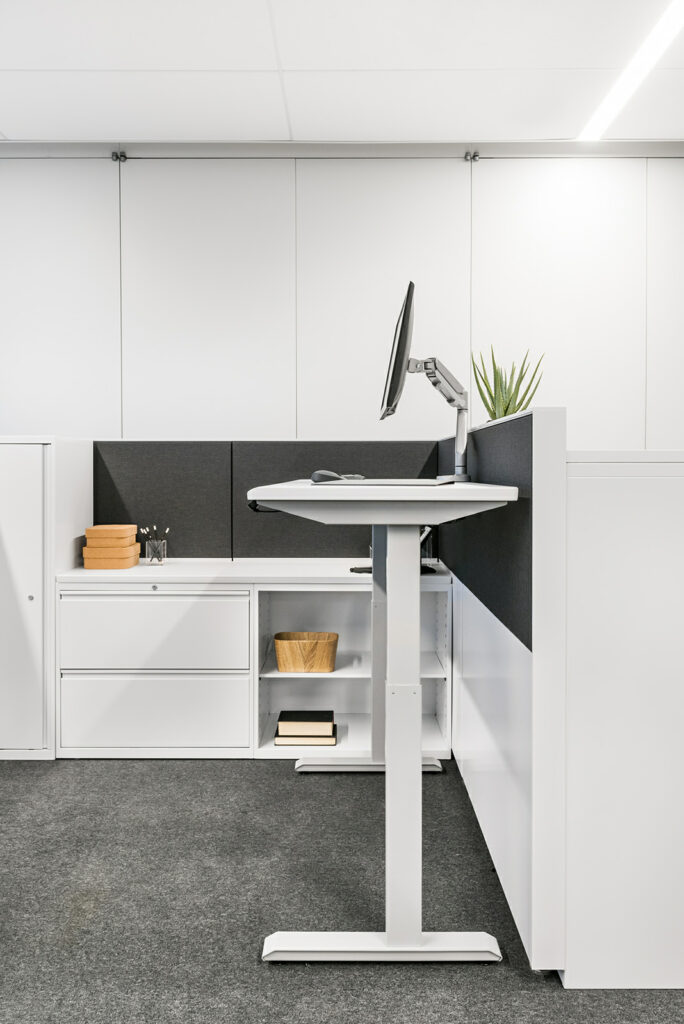 Individuals who used height-adjustable desks were 78% more likely to report a pain-free day than those who used a regular workstation, according to a Standard University back pain study.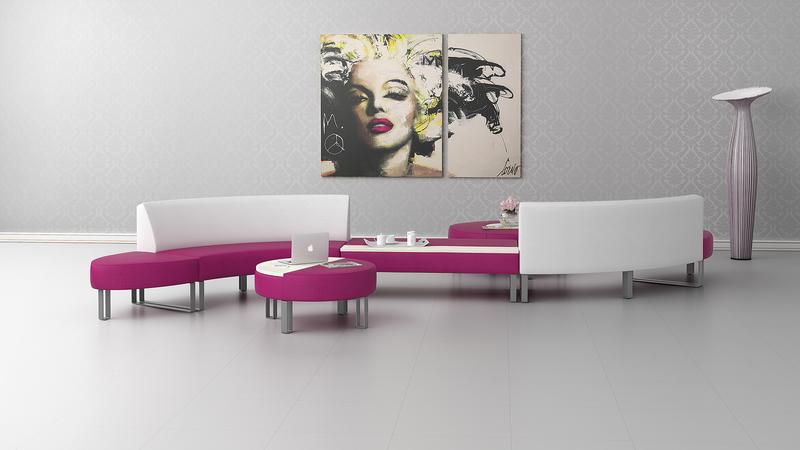 Collaborative seating like these curved groupings from Arold by Groupe Lacasse will provide the perfect environment to work in a casual and productive setting.